Specializing in the treatment of adults with PTSD and trauma-related disorders
Posttraumatic Stress Disorder
Dissociative Identity Disorder (Formerly known as Multiple Personality Disorder)
Attachment Disorders & Interpersonal Relationship Issues
Borderline Personality Disorder
Depression
Anxiety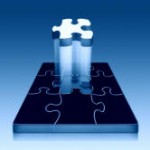 Nothmann & Associates, P.A. are dedicated to your personal sense of well being. However, the information provided here is not intended for diagnosing or treating any problems or disorders. The consultation of a qualified health care provider should be sought as necessary for any specific questions or problems. All material found on this site is provided for educational and informational purposes only and is not intended to constitute professional services.
This web site is not engaged in providing psychological advice or professional services and no therapeutic relationship is established. Please do not send any information to Dr. Nothmann via email that you consider confidential. Instead, a call to his confidential voice mail, 443-394-0768 ext. 1, is appropriate.
This web site contains links to other web sites not maintained by Nothmann & Associates, P.A. Dr. Nothmann is not responsible for the contents of such linked sites or links contained within such sites. Inclusion of a link in this web site to another web site does not necessarily imply approval, recommendation, or endorsement by Dr. Nothmann of the site or its contents.